Katherine Benton from AI Global Media has informed us that the results of the 2nd annual Scandinavian Business Awards have been determined and on behalf of EU Business News, she has the pleasure to confirm that uQualio has been awarded:
Best Video eLearning Platform 2022
Thank you so much to Katherine Benton and the entire EU Business News committee for supporting us!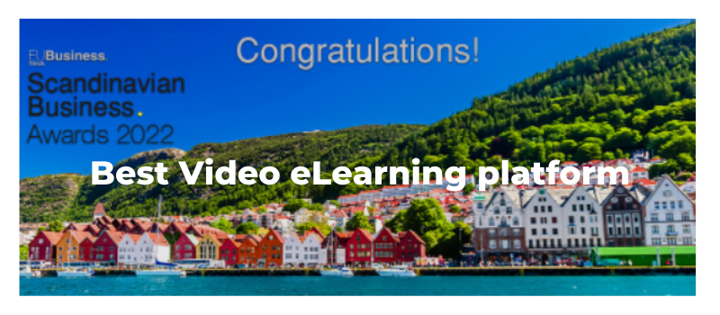 _____
Want to know, how the selection was made?
The EU Business News has once again ensured that only the most worthy are recognized. Nominees were judged on their merits with assessment centered around extensive evaluation of skills and services on offer. Final judgment was cast following a review of expertise within a given field/specialism, dedication to customer service, and an ongoing commitment to excellence and innovation.
This approach has brought many commendations during its use and allows our team to identify only the most outstanding and innovative Scandinavian companies.
Achieve Effective & Affordable Video Training
– uQualio is an award-winning, easy-to-use, all-in-one NextGen LMS software for any types of online video training.